Here we go again! Another installment of A Collection of Write-Ups, where I write small reviews on things that caught my ear. I think all of these are from bandcamp, which is where I find most of the new artists that I fall in love with.
---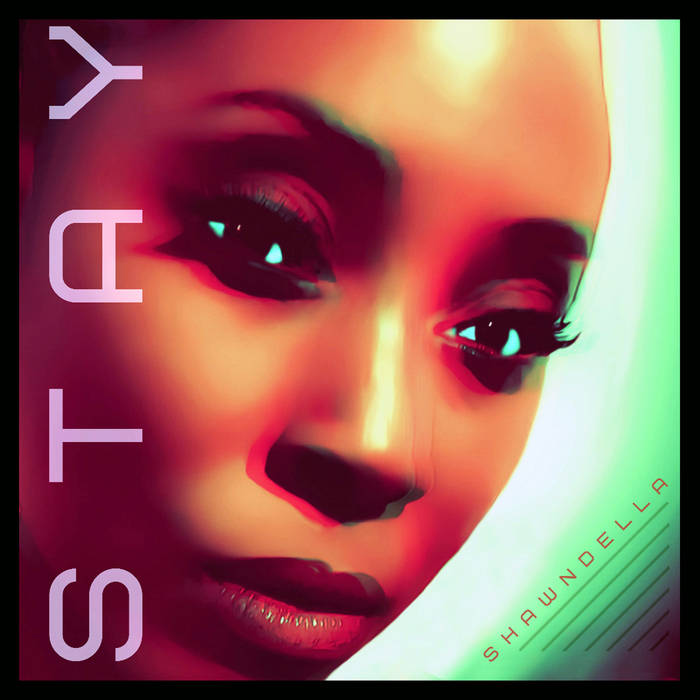 Now, it's a known fact that the early 2000's r&b/neo-soul movement is one of the best eras in music history. A bunch of artists were putting their own unique spin on the genre and created magic. It stood out and stood the test of time because all of those artists like Floetry, D'Angelo, Kelis, and Ms. Erykah still get played to this day. I say all of that to say this album reminds me of that beautiful time. Ms. Shawndella's voice is pure magic. In an age where r&b that gets put out is a new version of the same, tired, old formula projects like this are a diamond in the rough. Over production (handled by Ty Juan Peavy and Chris Tunez) that blends sounds from multiple decades from the 80's to the present, Shawndella's hypnotizing voice sings about love and everything that comes with it. Stuck In My Head is my absolute favorite!! Wow, this song is so amazing. It reminds me of Use Your Heart by SWV for some reason, it gives me that feeling of really being in love with the person you're with. I love it so much. The production on That Man is what perfection sounds like. It starts off with this piano loop that's joined by an organ and a bass, then the drums come in and it's so smooth. No Joke I moaned out loud when that happened. Oh, and it's only 48 minutes long! Perfect.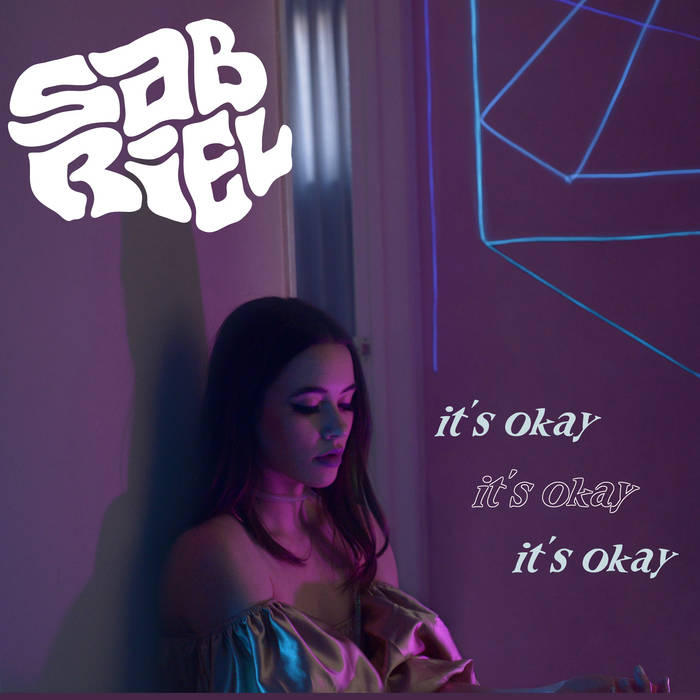 Cover art is super important to me, especially when getting into new artists that I've never heard of. Cover art is what got me into Gaarden, Tame Impala, and a bunch of other people, The art direction the artist takes is a reflection of their music. So, when I saw the cover for It's Okay I just knew I had to listen to it. I'm glad I did because her voice is fire. It's that whispery, but dominant type of singing that we all love. The production on here is unique as hell too. You think you're just listening to a real smooth track, but then out of nowhere the sound of actual dishes falling on the floor and break/rattling comes in. Would probably just be labeled "weird" anywhere else, but I love Yeezus so it's perfect to me. I Fell fills you with so much emotion in just 4:47. Sabriel's voice over that somber piano and those distant strings (which are the key to my heart), then the drums and bass comes in and your heart just melts. That feeling of falling in love with a person that you've wanted for a minute is all over this song. It's beautiful. Then the vocals harmonize over a horn and a synth pad and just wow, this song is like a beautifully layered cake.
As time moves on genres start expanding and that makes room for very experimental and unique sounds. That can either be really good or super terrible. But, in all of that some beautiful vocals over some drums and a groovy bassline never gets old. In a time where mainstream R&B is as boring as it gets this is some of the smoothest R&B I've heard in a minute. Miles' voice is pure silk over these beats. Gives off a huge early 2000's feel with a perfect mix of current sounds I love it. Another discovery from bandcamp and I was not disappointed once again. My favorite track is definitely Faux (Clout Commander), the beat and the drums remind me of KAYTRANADA and Miles and the beat mesh together so well that you'd think that the vocals came with the beat. This song just radiates positive energy. Makes me want to open all the curtains around my house on a sunny day to clean and dance around. When he hits that falsetto I melt a little bit, it's that good. Miles flexes his vocal range on The Kids too. The song combines a bunch of aspects I love: silky harmonies, boisterous horns, and organ chords. Super fire
I have stated this many times before, Hundo is the best rapper breathing. His effortless skill is displayed on every song he makes. He wastes no time letting you know this on his latest release Ides of March II. Right off the bat on the track F-Word It Hundo lets you know that he's better than you in pretty much every aspect with this laid back flow that is super infectious. You cannot help but bob your head along to the 808-driven beat. Ironically, she don't fuck with no rappers, baby I ain't a rapper, I'm a nigga that rap. Seriously, Hundo slides on this beat. Then!! The dynamic duo of Hundo and RioRidgeVonte returns with BacknForth and of course it's fire. I swear they bring a different energy out of each other. Hundo's energy is unmatched spitting over Vonte's super signature unique production. Vonte's futuristic sound blends so well with Hundo's flow it's amazing. Nadagahdamnthang is a song I would love to see performed live. What they 'gon tell me? Nadagahdamnthang! Nadagahdamnthang! Seems like it would sound so fire if a crowd was chanting it in unison. This track is mesmerizing too. I know it might seem like I'm hyping this up too much, but I uh don't care. It's that good.
---
Follow Deshaun Everywhere: @deshaunstar