You know how this works by now, I write a bunch of small reviews of things I like and put them all in one place.
---
This is the most recent release from resident smoothest man alive $avvy. This song shows off his effortlessly cool style and his mesmerizing flow. This song sees $avvy talking his shit and very well too. That's probably why they put last and I'm first, but see I'm still behind you, 'cause you trash I'm the curb is a great example of this. The production sounds like a sunset on a summer day and you're just hanging out with your friends. UnHappyHank and OHDEE truly snapped. Built off of a sample of On Love by David T. Walker, Hank and OHDEE tried to bring a Smino/Mick Jenkins energy to the beat and it works very well with $avvy's writing style. Mike Floss's verse is and grabs you by the collar and doesn't let go. He dips into different flows on a dime and doesn't miss a beat, it's great. Very good song, hopefully we can go outside soon so I can play it at an outside function. That's ideal.
This is probably one of the most menacing songs I've heard in a minute. Ronin wastes no time letting you know that he doesn't fuck with you. Literally, the first bar is: Nigga shut up or go hit the rack, rack, rack rack. UnHappyHank produced this one as well, sampling the Devil May Cry 3 soundtrack. He adds this ambient noise to make the beat sound super dark and brooding. It's a great fit for the subject matter. This is the perfect fight anthem, so if you need a theme song when you get jump someone here you go.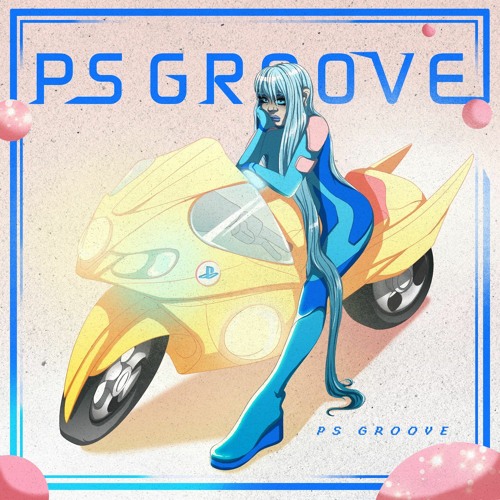 rashad is my favorite musician and this album shows off why I think this. God, he snaps on every track on this album. It also has a little something for everyone on it. carl sagan is such a beautiful song, rashad's laidback vocals with Kiie's harmonies underneath is a match made in heaven. Makes me feel like like I'm floating on a cloud during sunset. When they both sing: you keep tryna pull me under, I fucking melt. Shit is beautiful. rashad really shows off his vocal range on this album. He's displayed in the past that he can sing, but he demolishes expectations. rashad, EricTheRager and Kiie connect on coastin and that's a triple threat for your ass boy. First off, that bassline is so tight it reminds of a song that I've heard before, but I can't put my finger on it. Kiie's vocals on the hook are so angelic and then her and rashad harmonize underneath and your ears leak honey. Eric's verse is groovy as shit. He really matches the energy and then runs the fuck away with it. The first half of ps groove is great. It sees rashad singing over these beat that reminds me of The Love Below. When all of the elements come together it sounds like that song Saturday Love (to me at least.) The second half has these really nice acoustic sounding drums and this bright piano that leads the beat. It's super groovy. Then that tambourine comes in with that synth underneath??? Fuck. Album is great.
Over this very Matt Martians-esque beat, Tai aka synthpapi assures you that everything is gonna be okay. The lyrics deal with not really worrying about life's problems and trying keep your head up. The beat is very infectious, very hard to not bob your head along to those hi-hats and that bassline too. Also in the video for this song Tai was definitely in a pool fully clothed, which means he's a sociopath. Truly dedicated to his craft.
The dynamic duo is BACK! Hundo and Vonte return with another banger with Atlanta Gawks. They've been previewing this song since November of last year, and it was worth the wait. Whole team ball like Atlanta Hawks, need a team of freaks, Atlanta Gawks is a great bar and opening the song with that is a great precursor. Over Vonte's classic 808-heavy, hypnotizing production Hundo assures you that he's not the one to play with. He doesn't waste time either, like he starts rapping as soon as the song plays it's great. Plus, there's a breakdown where he assigns girls roles on the team, and it's hilarious. You gon' specialize on D, you gon' be good wit the balls, dribble real good. Another great Hundo and Vonte track.
---
Follow Deshaun Everywhere: @deshaunstar